Lansdowne Christian Church
(Hull Memorial)
101 Clyde Ave. Lansdowne MD 21227
410-242-4821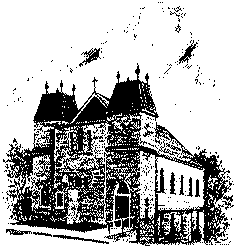 Singing Workshops
sponsored by: Lansdowne Christian Church (Hull Memorial)
Do any of these statements apply to you?
Someone who likes to sing hymns (no experience necessary).

Someone that enjoys singing parts (or wish they could).

Someone that would like to increase their understanding of the written page and improve their abilities to read music.

Someone that would like to enrich their musical experience with traditional church hymns.

Someone that wants to feel better by building their musical confidence.
If you answered yes to any of these situations, then: this workshop is for you!
This Singing workshop has been designed to provide personal growth with the individual's singing skills and extend the church's spiritual offering to those that wish to participate. The workshop is free and open to anyone wishing to participate regardless of their church affiliation, background, vocal skills, or abilities. The primary objective of this workshop is to help develop participants ability to sing parts when singing hymns. Much of the time devoted to these classes will be singing.

The workshop will be held at the church and presented by Randy Neilson, organist at Lansdowne Christian Church,
Two workshop sessions will be offered in 2016:

July 19 – Aug. 23, Tuesdays from 1:00p to 3:00p (completed)
Oct. 13 – Nov. 17, Thursdays from 1:00p to 3:00p


Anyone interested in attending one or more of these sessions should fill out a registration form