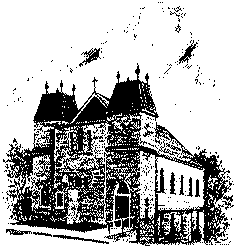 Lansdowne Christian Church
(Hull Memorial)
101 Clyde Ave. Lansdowne MD 21227
410-242-4821
From the Baltimore Beltway (I695): take exit 9 (Hollins Ferry Rd.) east to the first intersection.
At the light, make a left (north) on to Hammonds Ferry Rd.
Proceed up the hill, and make a right (east) on to Clyde Ave.
Church is one block on the right. Parsonage and Concert Lot are adjacent to the Church.
Lansdowne Christian Church
101 Clyde Ave.
Baltimore, MD 21227
Note: Parking is on-street parking only and some streets are one-way.
Find it on Goggle Maps